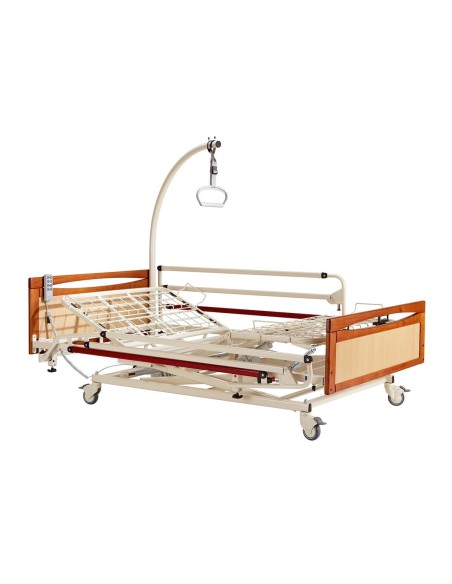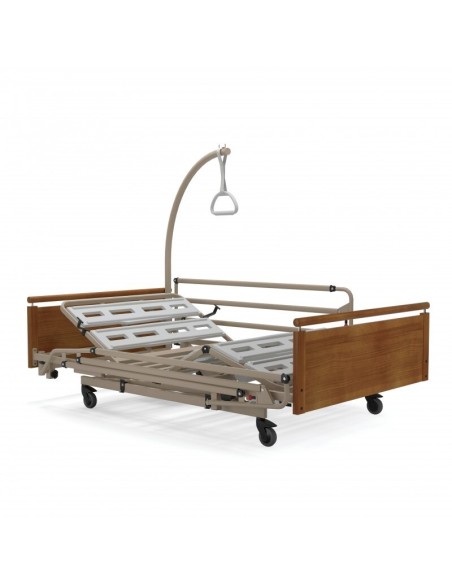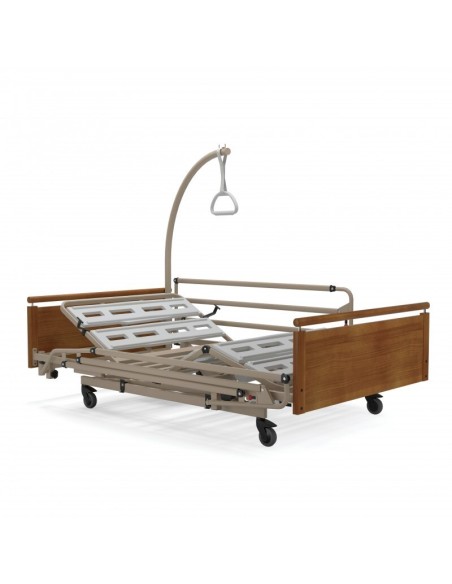 Euro 3000 Fortissimo - Bariatric Bed
Euro 3000 Fortissimo is a powered profiling bed for users with maxium weight up to 270kgs / 43 stone.  Available in several widths.
Please select at check-out if you qualify for VAT relief.
100% secure payments
Strong, safe and comfortable, the Euro 3000 Fortissimo profiling bed comes with bed head and footboards in all-wood beech and with melamine interior.
Optional re-inforced bed side rails are available.
The control handset has a function lockout switch and key lock.
The bed is fitted with independent castor brakes.
Mattress platform with removable metal grids
Electrical variable height : 32 to 72 cm

2 lifting or IV pole supports at the head end
Sleeping surface : 110, 120, 140 and 160 cm.
Maximum safety operating load : 400 kg
Maximum Patient weight :           270 kg - 43 stone
Delivered in 3 parts on a transport pallet by ENdynamics.
Warranted 5 years, motors and mechanicals.
Under HMRC Rules, those chronically sick or users with a disabling condition may qualify for 0% VAT Exemption.
To purchase at this price we will ask you to confirm the reason for VAT exemption at Checkout.

Free delivery

to mainland UK.
HMS Vilgo are based in France and supply a range of bariatric care products and equipment manufactured to comply with EU standards.
Certified standards of quality management and traceability include ISO 9001 and ISO 13485.
In line with current guidelines and recommendations published by the AFSSAPS (French Agency for Health Products Sanitary Safety) and the French National Authority for Health, HMS VILGO supervise entire production line on site including: steel laser cutting, welding by robot systems and epoxy paint coating.
Fully qualified teams ensure that the highest standards are provided in strict compliance with the French and EU guidelines.