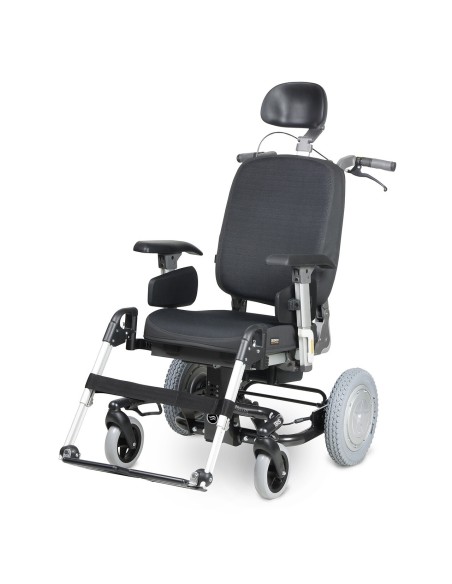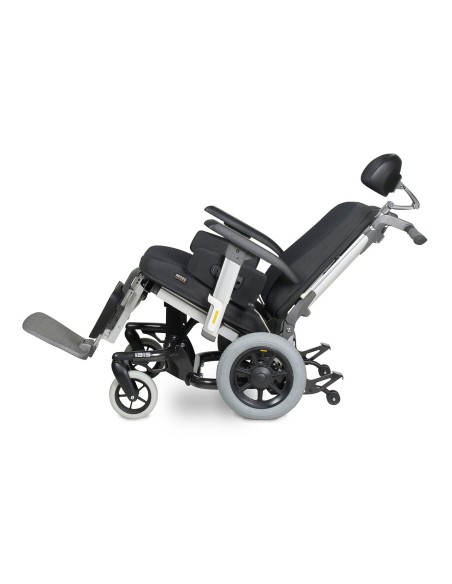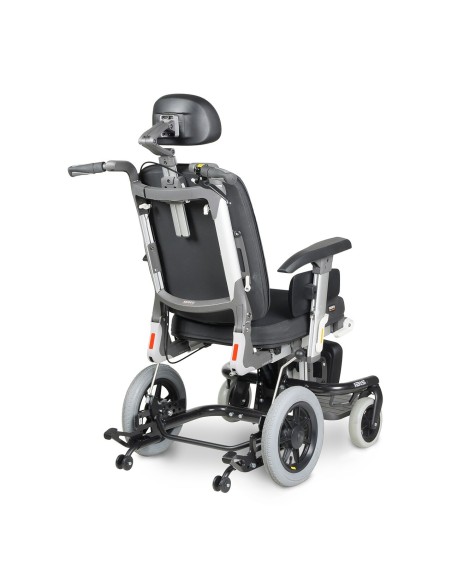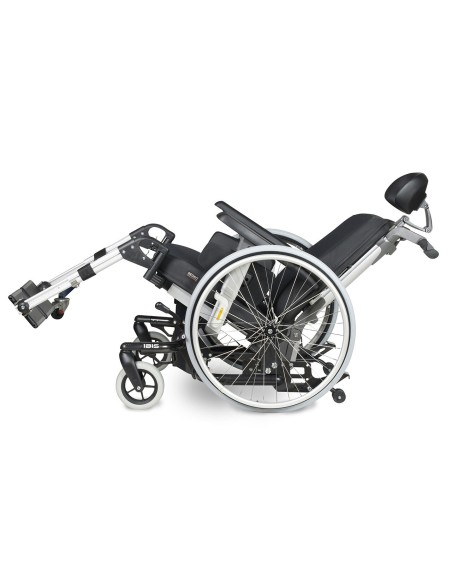 Ibis Comfort Wheelchair from Sunrise Medical
The new Ibis Pro multi-functional comfort wheelchair is highly adjustable and has a wide range of support and positioning options.
The Ibis PRO can be easily customised and adapted to suit the needs of each client user.
The award winning Sedeo Seating System is designed for maximum comfort.
Please select at check-out if you qualify for VAT relief.
100% secure payments
Ibis Pro Wheelchair - Ergonomic comfort
The Sedeo seating system combines the highly functional and adjustable Sedeo Pro seat frame with a wide choice of interchangeable support and positioning options. To ensure optimal variation in seating posture, the Ibis comes with 30° tilt adjustment - easy to operate by the carer or the user. Available with unique manually elevating central legrest with length compensating capabilities.
Total flexibility, easy to work with
Truly modular in design, the highly adjustable Ibis comfort wheelchair offers the flexibility you need to create a perfect fit for every client, also in case of changing needs or re-use, with ease and costeffectively. Quick and easy to adjust with only one tool and easy to clean with new waterproof, breathable and washable cushion covers – with zippers -, and high finishing of components. Ideal for home and hospital use.
Excellent driving and foot-propelling
The adjustable wheel position coupled with unparalleled seat width adjustment ensures a smooth ride and maximum manoeuvrability at all times. Low seat height – from 39 cm – and plenty of leg space allow for easy foot-propelling. For an easy transfer, simply swing away or remove the armrest and/or legrests.
 Specification
Seat width: 40cm - 54cm
Seat depth: 44cm - 60cm
Seat height (excluding cushion): 32cm - 47cm
Backrest height: 50cm - 64cm
Seat angle: 0-6 °
Seat tilt adjustment: 30 °
Maximum user weight: 160kg ((25 stone)
Total weight: 42kg
Under HMRC Rules, those chronically sick or users with a disabling condition may qualify for 0% VAT Exemption.
To purchase at this price we will ask you to confirm the reason for VAT exemption at Checkout.

Free delivery

to mainland UK.
** We advise that you speak to one of our Customer Support Team before purchasing this item.
If you have any questions regarding this product,
Call us on 0333 444 1034, or use the Contact Page
Sunrise Medical range of wheelchairs, powerchairs and mobility scooters