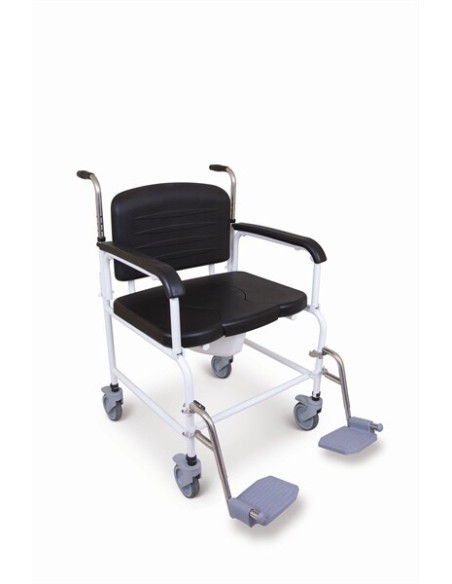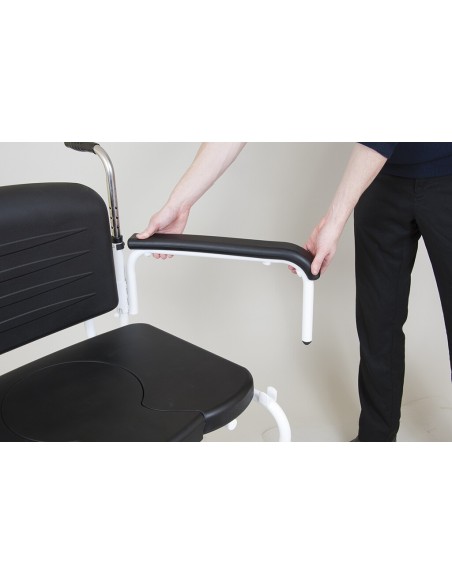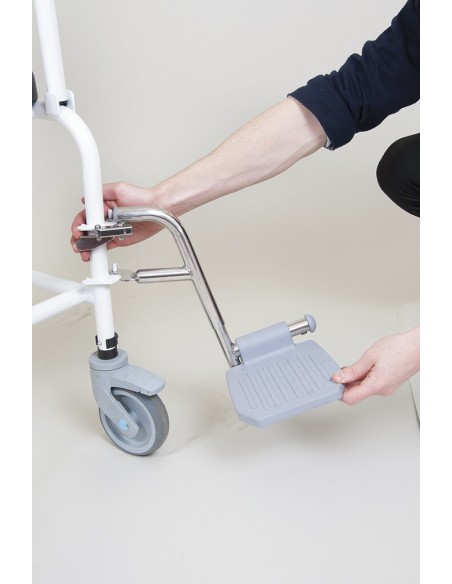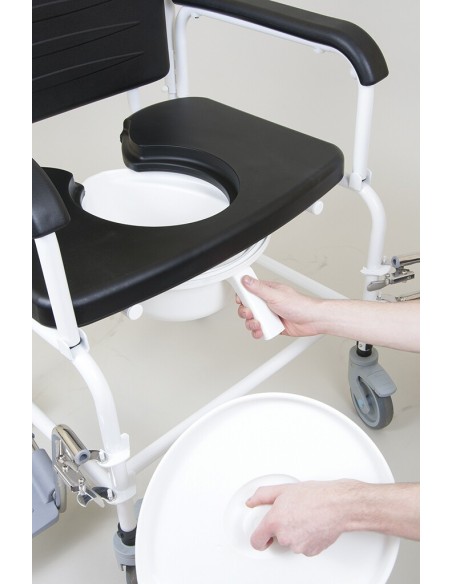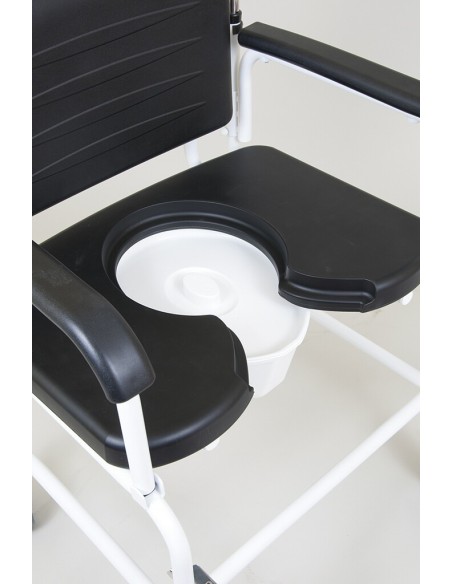 X399 Bariatric Toileting Shower Chair by Cefndy
The X399 toileting shower chair is designed for bariatric heavy duty use.
Suitable for users up to 254kg (40 stone), with a seat width of 55cm, it is able to fit through a standard doorway.
Please select at check-out if you qualify for VAT relief.
100% secure payments
The X399 seat and back upholstery is made from polyurethane for comfort, warmth and durability and is easy to clean. The armrests and footplates are detachable and swing away for easier and safer transfers. The swing awy armrests also remove for side transfer.
This shower commode chair is designed to wheel over a standard toilet or Clos-O-Mat, or to be used for assisted showering. The seat is reversible and the gap can facilitate personal hygiene with access to both the front and back areas. 
The X399 robust frame is made from high gauge epoxy powder coated steel. It features adjustable handles to ensure that the carer has the best position when pushing the user. It has 5" braked castors.
Specifications:
Overall Width           670mm / 26.25"   (should fit through most standard UK door widths)
Overall Depth           980mm / 38.5"
Overall Seat Height   585mm / 23"
Width between Arms 555mm / 22"
Max. User Weight      254kgs / 40 stone
Under HMRC Rules, those chronically sick or users with a disabling condition may qualify for 0% VAT Exemption.
To purchase at this price we will ask you to confirm the reason for VAT exemption at Checkout.

Free delivery

to mainland UK.
Cefndy Healthcare started in 1976 as "Cefndy Enterprises" as part of the then Clwyd County Council.
Cefndy is now part of Denbighshire County Council and services the healthcare industry in the UK and exports abroad.
Cefndy primary business is the manufacture and supply of Aids to Daily Living. Cefndy is a provider of meaningful employment for disabled people.