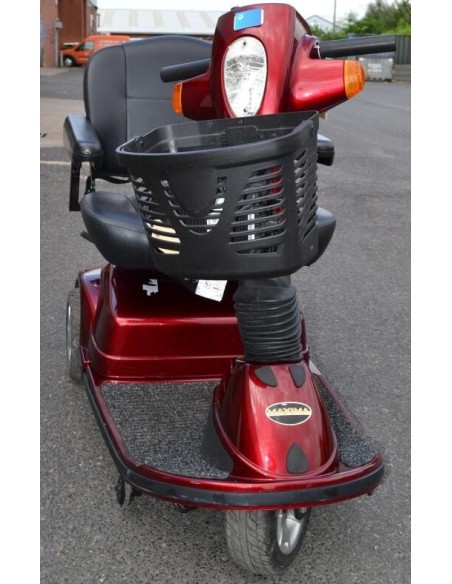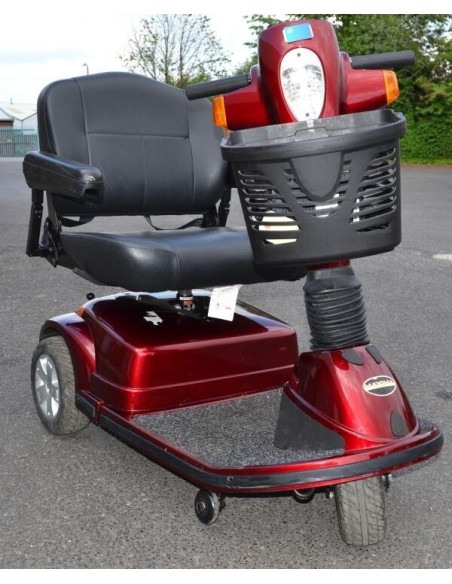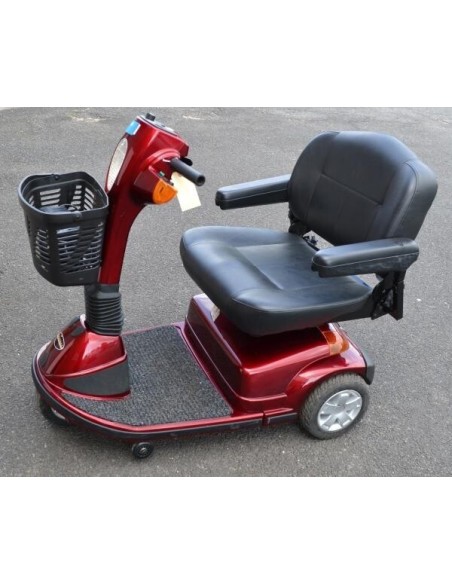 Pride Maxima 3 Mobility Scooter
Refurbished Pride Maxima 3, fully tested including batteries and charger.

Please select at check-out if you qualify for VAT relief.
100% secure payments
Images show the good condition of the actual refurbished Pride Maxima 3.
The heavy-duty design features of the Pride Maxima plus the outstanding performance make this mobility a first class solution for users up to 35 stone / 227kgs.
The Maxima has a 56 cm (22") wide medium-back seat, ultra-heavy duty drivetrain, rear suspension making this mobility scooter both comfortable as well as safe.
Available in Red only.
Under HMRC Rules, those chronically sick or users with a disabling condition may qualify for 0% VAT Exemption.
To purchase at this price we will ask you to confirm the reason for VAT exemption at Checkout.

Free delivery

to mainland UK.
Pride is a world leader in the design, development and manufacture of mobility products - power chairs, scooters and lift chairs - for people with disabilities and mobility impairments. Head office is based in Exeter, Pennsylvania, USA and Pride has subsidiaries in the UK, Netherlands, Italy, Canada and Australia. Pride is devoted to establishing a global representation to ensure customers worldwide are best served.