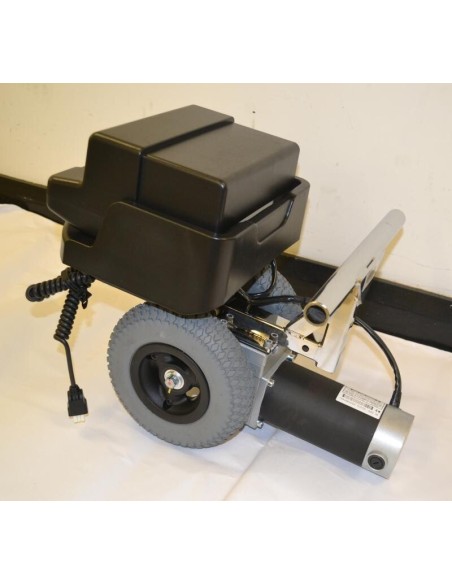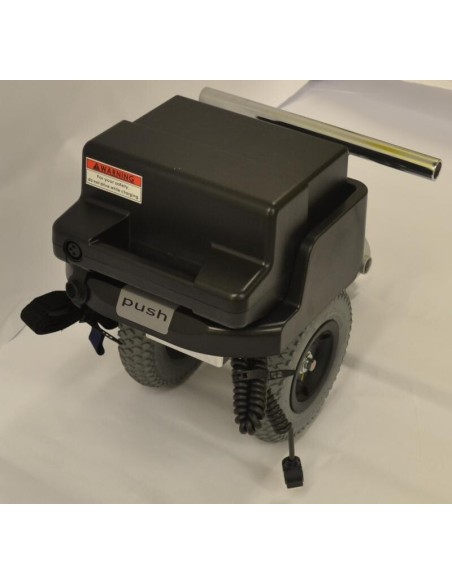 XXL-Rehab Minimaxx Wheelchair Power Pack
Factory Power Pack for the XXL Rehab Minimaxx Wheelchair, also know as a 'Push Motor' or Drive Motor.
Please select at check-out if you qualify for VAT relief.
100% secure payments
XXL Rehab Minimaxx Wheelchair Drive Unit - the official Push Motor for maximum assistance.
Superbly engineered and constructed to provide an easy fit power solution to the Minimaxx Wheelchair.
The motor is supplied in kit form with all the necessary fittings to attach securely to the Minimaxx.
The fittings include the hand controls and brackets to provide the attendant with responsive control and manoevrability.
The control panel is placed on the handle and offers Drive and Reverse mode plus speed control from 0.5 to 3mph.
We have found one charge provides a range of approx 2.5/3 miles.
The Push Motor is supplied with one removable battery and off board charger.
Under HMRC Rules, those chronically sick or users with a disabling condition may qualify for 0% VAT Exemption.
To purchase at this price we will ask you to confirm the reason for VAT exemption at Checkout.

Free delivery

to mainland UK.
Cobi Rehab are market leaders in bariatric care equipment manufacture and supply.
Cobi XXL-Rehab professional bariatric care products and equipment are principally designed in Denmark
Cobi Rehab specialise in positioning solutions for bariatric patients with the purpose of providing all day independency, comfort and relief.