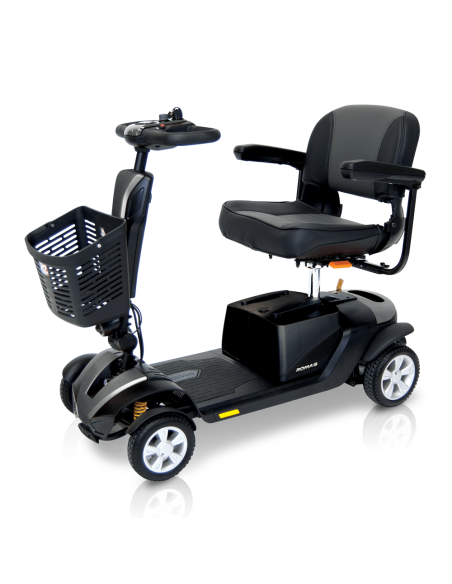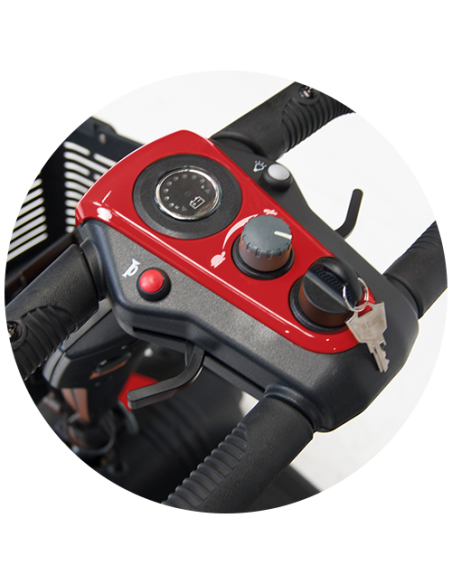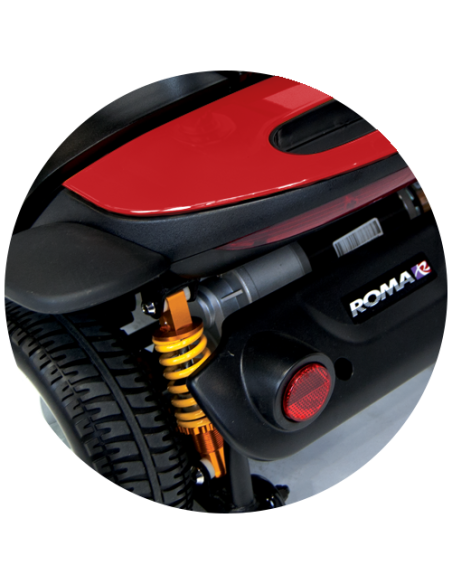 Roma Denver Plus S135 Mobility Scooter
The Roma Denver S135 Plus Mobility Scooter is a new compact and lightweight mobility scooter, fitted with bigger wheels for a smoother ride.
The Denver Plus S135 has a terrific extra range and heavier max. 21 stone user weight.
Please select at check-out if you qualify for VAT relief.
100% secure payments
The stylish new Denver Plus S135 from ROMA Medical is a modern lightweight Class 2 mobility scooter.
The modern Denver design allows the scooter to be easily split apart for transportation and storage, including in the boot of a car.
With a top speed of 4 mph and an impressive maximum travel range of 20 miles, the Denver S135 mobility scooter is an ideal travel option on short trips. The lightweight but robust design comfortably seats users of up to 21 stone (136 kg) in weight.
 The Denver Plus S135 details feature:
Bigger wheels, smoother ride – Front wheels 7.5″, Rear wheels 8.5″
More ground clearance, better obstacle climbing
5 year limited warranty (Chassis Only)
Shopping basket.
Front LED headlight.
Front and Rear Shock Absorbers.
Front and Rear Mud Guards.
Quickly dismantles without tools for easy transport and storage.
Horn
Anti- tipping wheels at rear.
Comfortable swivel adjustable height seat with rear storage pocket.
Flip up and width adjustable armrests.
Adjustable angle tiller.
New Bigger detachable battery pack.
Durable rubber foot mat and foot rests.
Available in Orange, Graphite Grey and - coming June 2019 - new Red model.
Under HMRC Rules, those chronically sick or users with a disabling condition may qualify for 0% VAT Exemption.
To purchase at this price we will ask you to confirm the reason for VAT exemption at Checkout.

Returns policy:
ENdynamics will accept returns in accordance with the Consumer Contracts Regulations 2013.  Goods must be returned unused and in the original packaging. ENdynamics charge £100.00 for return carrier collection, or the buyer can make own delivery arrangements.  All returns are inspected before credit issued. If on delivery the buyer feels the item is not suitable or would like to return the item, they will be refunded minus £100.00.  If on return the item is found to have been used then no refund will be given.
Roma Medical is considered to be one of the UK's leading manufacturers and suppliers of mobility and rehabilitation products, which are sold through a network of distributors throughout the UK and worldwide under the Roma and Shoprider Brands.