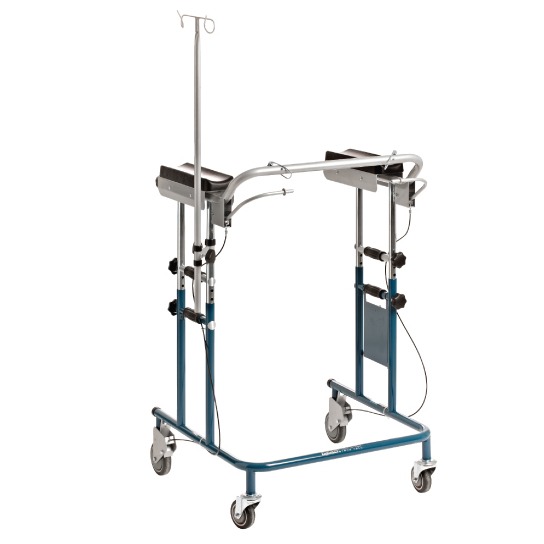 Reno Powerchair Updated in 2019.
In 2019 Roma Medical launched an update to their highly successful Roma Reno II model – Roma Reno Elite.
The new Roma Elite features some interesting changes to build on the successful track record of this compact powered chair.
The Elite retains the basic and Captain's Seat option. We like the captain's seat for the extra support, but the real benefit is in it's 'Crash Tested' status.
Travelling with Roma Reno has always been simple, and the new Elite is no exception.  The powerchair is easy to dis-assemble into 4 easy components, and will store well in most car boots. Take particular notice of the battery box handle - conveniently stowed in the box top.  The chassis splits in two parts via the modified rear handle, and re-fitting is a simple action.
Existing Reno II users will notice the hand controller has changed to a compact Dynamic Shark model, and the unit is easily fitted for both left and right handed users.
The new motors are quiet in operation and the new wheels provide good traction, although we are not sure how effective the rear wheel splash guards will be in practice.
Lastly, the best news about the Roma Reno Elite is the pricing.  Roma have managed to keep the new upgraded Reno at the same 2018 prices - now that is good!
You can buy the new Roma Reno Elite in the Roma Reno Elite on ENdynamics WheelchairSite section of the ENdynamics online store.
For more details call landline 0333 444 1034 or mobile: 07983 141 676
Updated Dec.2021  New pricing applies.