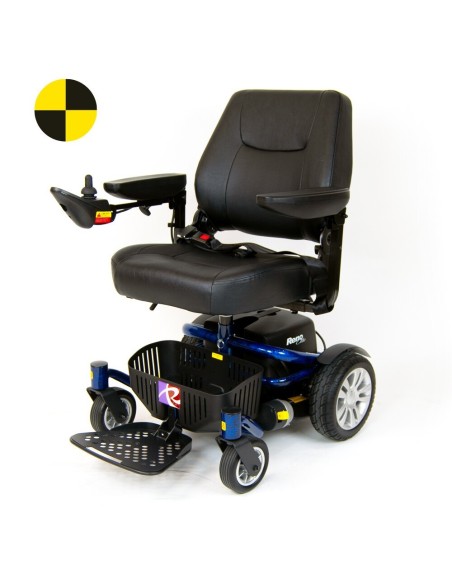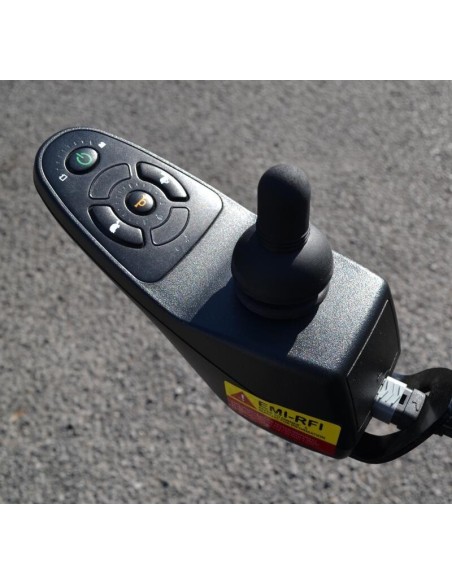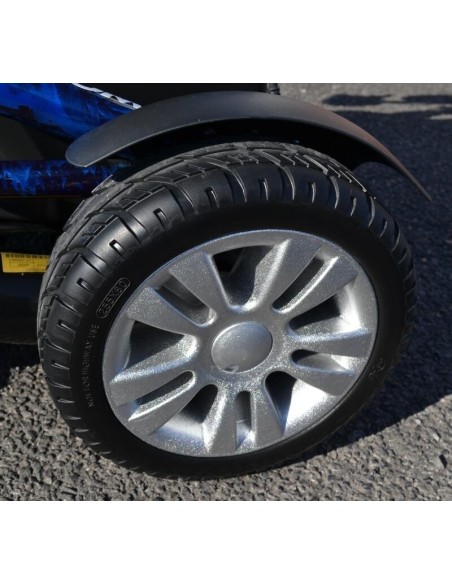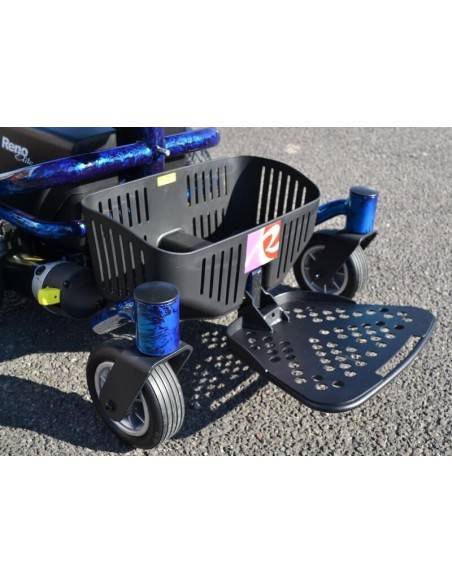 Roma Reno Elite Captain Seat Power Chair
The new Roma Reno Elite Powerchair with luxury padded Captains Seat is compact, lightweight and easily dis-assembled for carrying, storage and transportation.
Improved design.  Simple to use.
Please select at check-out if you qualify for VAT relief.
100% secure payments
The new Roma Reno Elite is the latest powerchair from Roma Medical. Now fitted with the Captains Seat as standard, the Reno Elite is a compact powered wheelchair, easy to manoueuvre and dis-assemble for storage and transportation. 
'Crash Tested', this new model has larger rear wheels, mudguards and a new joystick controller.
Features of the Roma Reno Elite:
Flip up width adjustable armrests, and flip-up height adjustable footplate.
Large Storage basket.
New Frame Locking Mechanism.
Compact and lightweight design.
Please note that when the Elite is compacted down, the individual components still carry some weight, with the heaviest part being the motor weighing 20.20kgs and the battery box weighs 13.25kg.
New Elite Model key notes:
1.   Crash Tested.
2.   Luxury padded and adjustable Captain Seat.
3.   Easily dismantles without tools.
4.   Compact and lightweight design.
5.   Dynamic Shark controller.
6.   On and off-board charger.
7.   Excellent manoeuvrability.
8.   Intelligent, regenerative, electromagnetic brakes.
9.   Large front castor and rear wheels.
10. Non-marking puncture proof tyres.
11. Removable battery pack.
12. Rear mud guards.
13. Height adjustable, 360 ͦ swivel seat.
Under HMRC Rules, those chronically sick or users with a disabling condition may qualify for 0% VAT Exemption.
To purchase at this price we will ask you to confirm the reason for VAT exemption at Checkout.

Free delivery

to mainland UK.
** Returns policy:
ENdynamics will accept returns in accordance with the Consumer Contracts Regulations 2013.  Goods must be returned unused and in the original packaging. ENdynamics charge £100.00 for return carrier collection, or the buyer can make own delivery arrangements.  All returns are inspected before credit issued. If on delivery the buyer feels the item is not suitable or would like to return the item, they will be refunded minus £100.00.  If on return the item is found to have been used then a part refund will be given.
Roma Medical is considered to be one of the UK's leading manufacturers and suppliers of mobility and rehabilitation products, which are sold through a network of distributors throughout the UK and worldwide under the Roma and Shoprider Brands.