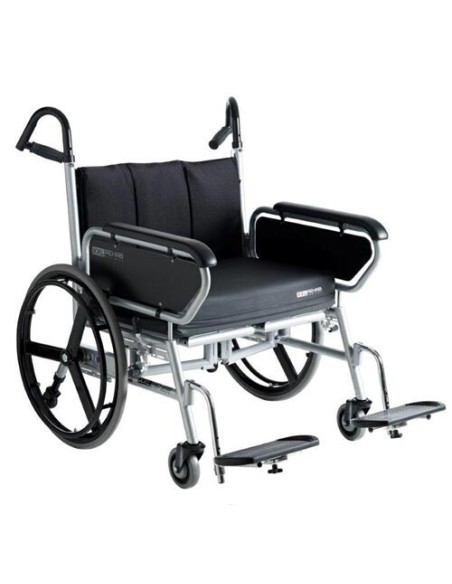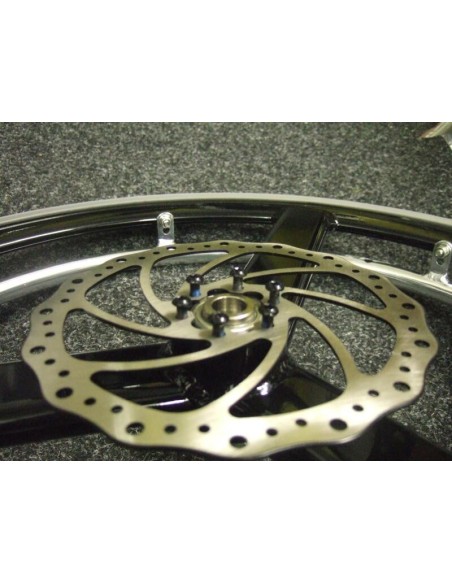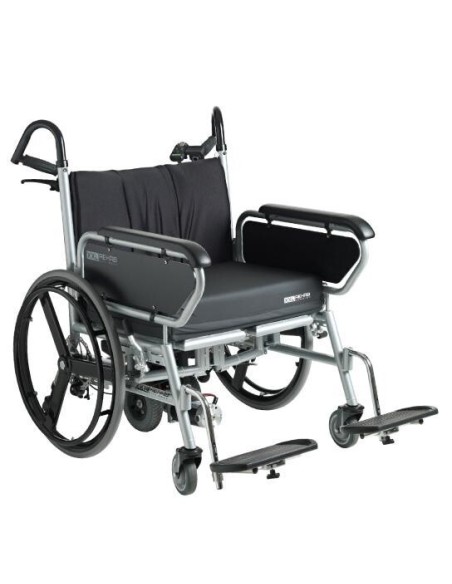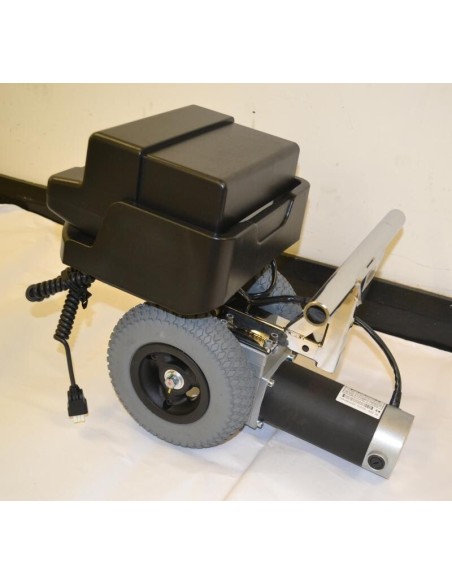 XXL-Rehab Minimaxx Bariatric Wheelchair
A superb wheelchair, comfortable, folding, strongly engineered and functionally designed exclusively for bariatric users.
The Minimaxx is suitable for users up to 50 stone / 325 kilos.

Simple folding action.
Please select at check-out if you qualify for VAT relief.
100% secure payments
Award Winning XXL-Rehab Minimaxx Wheelchair

The XXL-Rehab Minimaxx has been designed to be easy to operate and safe to use, and comes in four seat width options - 56,61, 66 and 71cm wide. 

The Minimaxx is easy to manouvre. provides great seating support and built to provide strength to meet the needs of the larger user - including being more stable than some normal foldable chairs.
Comfort
When fitted with the XXL-Rehab range of seat cushions, the Minimaxx seat base is an impressively comfortable height.  The adjustable legrests, each capable of taking 100kgs weight loading, can be used to align or spread the legs accordingly.    
Folding
The folding system is very easy to activate and the Minimaxx folds easily for both transport and storage.  The folding mechanism is designed to add to the wheelchair seat strength and stability. When folded, the width of the Minimaxx is just the same as a standard wheelchair.

The height adjustable and ergonomic shaped push handles on the Minimaxx allow the attendant safe control of the wheelchair. The soft rubber handles are designed to allow a safe secure grip and allow easy movement, yet lessening strain on the attendant's wrists and shoulders. The castor wheels are placed further forward in comparison with other wheelchairs for better stability and to prevent tipping forward.
The Disc Brake option is a significant benefit for carers by enabling added confidence when steering users in demanding environments.  Stability and motion are enhanced by the innovative positioning of the castors, plus the multi-rear wheel fixing points ensure the wheelchair is ideally balanced.
Specification
Maximum weight capacity - 325 kg / 50 stone
Seat width - 56 / 61 / 66 / 71 cm
Total width Seat width + 22 cm
Total width folded - 35 cm
Total height  - 103 cm
Total length without footrests - 70 cm
Seat depth -  46 cm
Seat height  - 43 cm
Backrest height -  51 cm
Weight Approx.  - 27 kg
Under HMRC Rules, those chronically sick or users with a disabling condition may qualify for 0% VAT Exemption.
To purchase at this price we will ask you to confirm the reason for VAT exemption at Checkout.

Free delivery

to mainland UK.
Cobi Rehab are market leaders in bariatric care equipment manufacture and supply.
Cobi XXL-Rehab professional bariatric care products and equipment are principally designed in Denmark
Cobi Rehab specialise in positioning solutions for bariatric patients with the purpose of providing all day independency, comfort and relief.