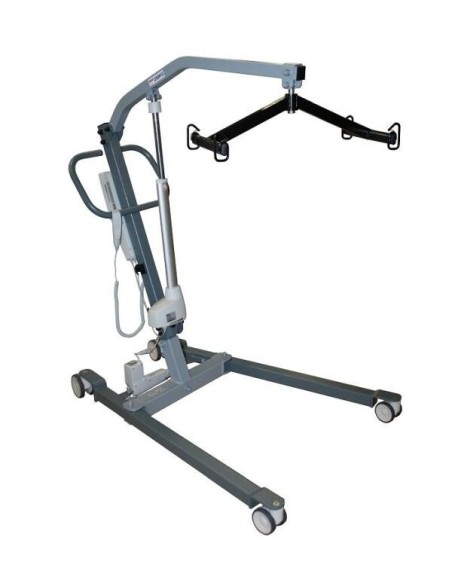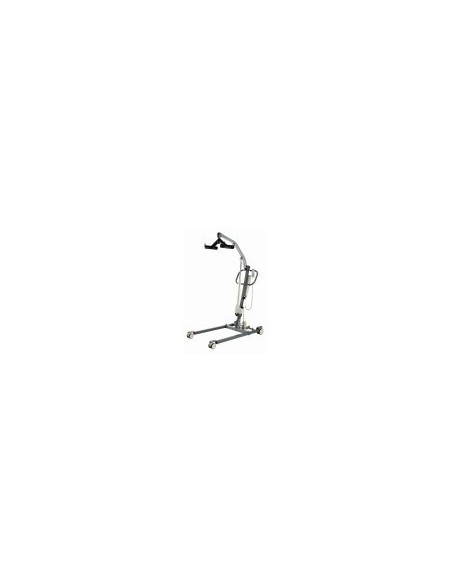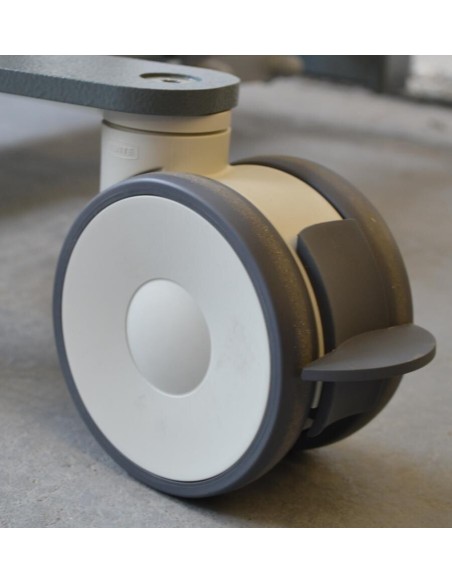 Lifty 5 Mobile Bariatric Heavy Duty Hoist
Lifty 5 Fortissimo Bariatric Heavy Duty Hoist - Mobile, strong and robust, but easy to use. Lifts up to 250kgs - 39 stone.
Please select at check-out if you qualify for VAT relief.
100% secure payments
The Lifty 5 Bariatric Hoist from HMS Vilgo is a super strong electric and battery powered mobile heavy duty Hoist with an impressive safe working load of 39st / 250kg.
The Lifty 5 Fortissimo is fitted with powerful Linak actuators for safely lifting larger users plus a fitted electric frame leg spreader for easing the adjustment/positioning of the base.   The base is fitted with 4 sturdy castors.
Easy handset control,  360° swing swivel and padded 4 point spreader bar.
Easy manoeuverability.

4-point spreader bar (360° range).

Front castors of 100mm and rear castors of 125 mm.

Large steering handle.

Electrically operated leg spreader.

Electrical and manual emergency release system.

Linak motor.
* 5 year manufacturer's warranty  by HMS Vilgo.
** Slings also available for the Lifty 5 Hoist.
Under HMRC Rules, those chronically sick or users with a disabling condition may qualify for 0% VAT Exemption.
To purchase at this price we will ask you to confirm the reason for VAT exemption at Checkout.

Free delivery

to mainland UK.
HMS Vilgo are based in France and supply a range of bariatric care products and equipment manufactured to comply with EU standards.
Certified standards of quality management and traceability include ISO 9001 and ISO 13485.
In line with current guidelines and recommendations published by the AFSSAPS (French Agency for Health Products Sanitary Safety) and the French National Authority for Health, HMS VILGO supervise entire production line on site including: steel laser cutting, welding by robot systems and epoxy paint coating.
Fully qualified teams ensure that the highest standards are provided in strict compliance with the French and EU guidelines.